We are available for gigs, festivals, and private hire for weddings, funerals and other events.
For weddings, we can provide music for a reception — as background, as a ceilidh band, or as something to dance to freestyle! We are also experienced in playing during the ceremony itself, and will work with you to make sure we can make your special day even more special.
Our varied repertoire of tunes and songs means that we are ideal for providing an unobtrusive yet fulfilling background music act for your event or venue. Previously we have played at art galleries, markets, wassails, cafes, village meals, fetes, open days, and again can tailor what we do to meet your needs. There is something about live music which can really bring an event to life!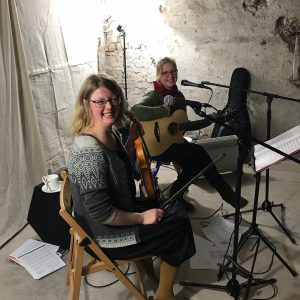 Please contact us with your requirements, we are friendly and flexible with what we can offer:
Email: tazmains@gmail.com
Phone: 07597973801